First Person Games
Our First Person games are RNG casino games that come alive with superior 3D animation and more. They offer the best online casino gaming experience this side of our live casino games and include our unique 'GO-LIVE' button!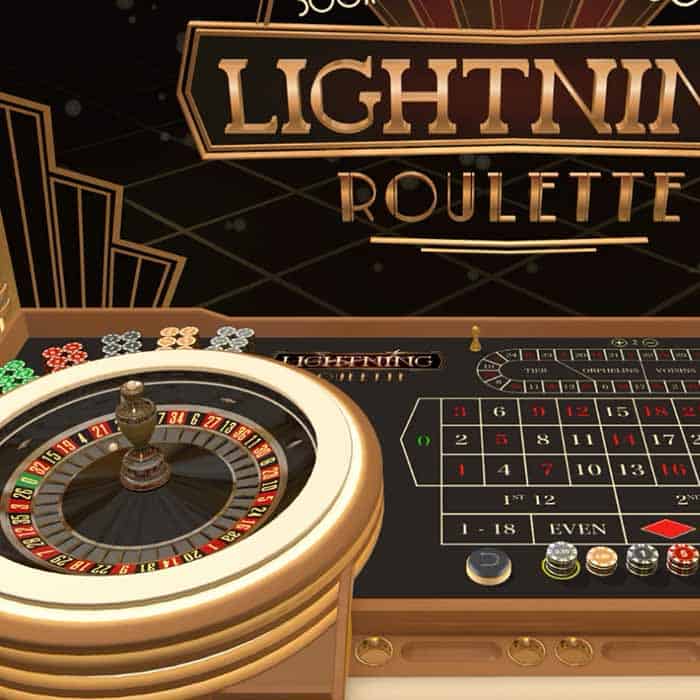 What are Evolution First Person games?
Another world-first from Evolution, our award-winning First Person range combines the best of RNG and live casino gaming in authentic, easy-to-play online casino games and game shows.
Evolution First Person titles stand apart from regular RNG casino games because they use superior 3D rendering and animation to deliver an immersive gaming experience. Our First Person games have the same studios, rules and paytables as our live games. However, in these games, you're in control – you can change the speed of the game, deal free hands to build brands and even reset the score in some games by asking for a shuffle of the shoe. There are different options for you in different games. And if you feel like it – click on the 'Go Live' button,  and you will go through the in-game portal to the live version of the game.
In our First Person games – the card deals, wheel spins, dice shakes and game outcomes are determined by RNG (Random Number Generator) software.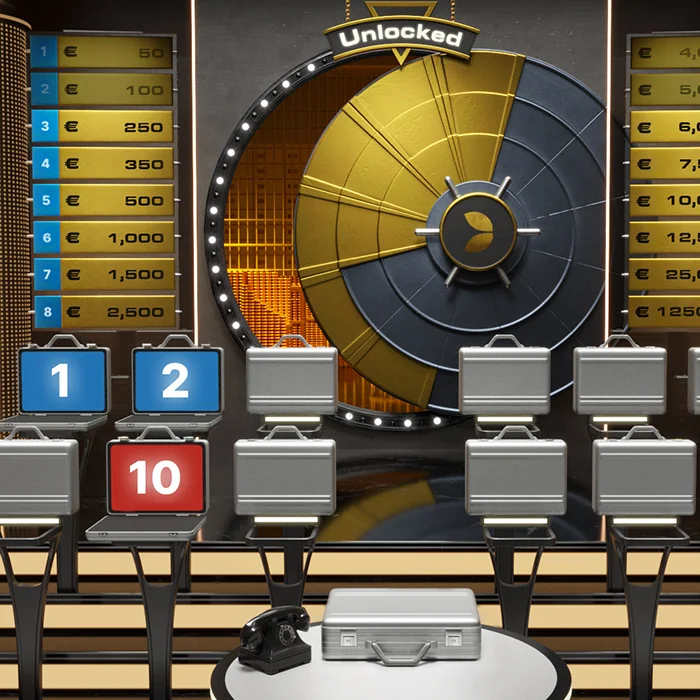 First Person Deal or No Deal
Negotiate with the Banker and answer the question, "Deal or No Deal?" in this immersive, beautifully animated First Person version of the world-famous Deal or No Deal game show.
Like our live version of the Deal or No Deal show, there are three game stages – qualification, top-up and the main game show.
Qualify by unlocking three golden segments and top up as many briefcases as you wish. Choose from two different speed modes, 'fast' and 'normal', so you can play at your own pace.
First Person Craps
A superb way to experience the thrill of Craps, whether you're a beginner or an experienced Craps dice thrower.
This First Person Craps game utilises sophisticated 3D animation, mirroring our luxurious speakeasy-style live Craps game to give you a gaming experience akin to that of a real casino, but at your own pace.
This version of the legendary dice game includes the same integrated interactive tutorial as our live Craps game, so getting to know the rules and the various betting options is made easy.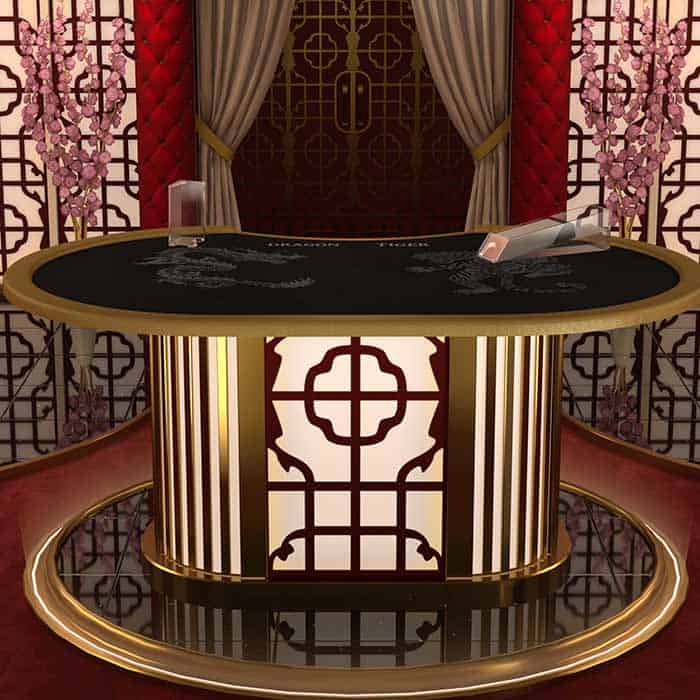 First Person Dragon Tiger
Just like our live version of this Baccarat-like game, First Person Dragon Tiger is set in a visually stunning virtual studio with an interactive light-up Dragon and Tiger on the table itself.
Just two cards are dealt – the Dragon and the Tiger. All you have to do is to make a bet on which card will be the highest or if there will be a tie.
Also, free hands can be dealt to build trends, and you have the option to shuffle the shoe at any time, so you're in control and can play your own way.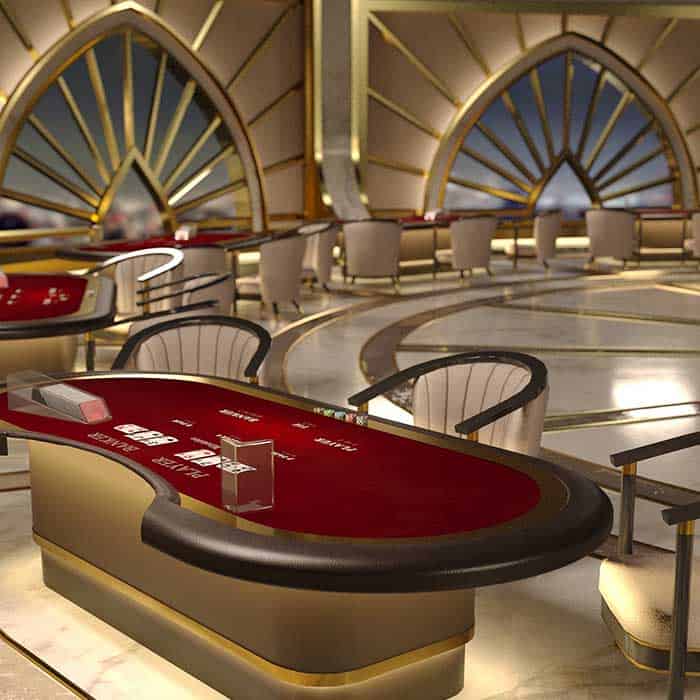 First Person Baccarat
The most authentic RNG Baccarat in the world, First Person Baccarat redefines players' expectations by offering a VIP experience and putting you in control of the game.
There's a choice of 12 Baccarat tables, either six standard or six No Commission, easily selected from either the grandiose Baccarat Hall or via the Multi-table view.
The VIP experience includes options to shuffle the shoe, sort tables by roads or streaks and the ability to deal free hands to build trends on a single table or on all tables in one go.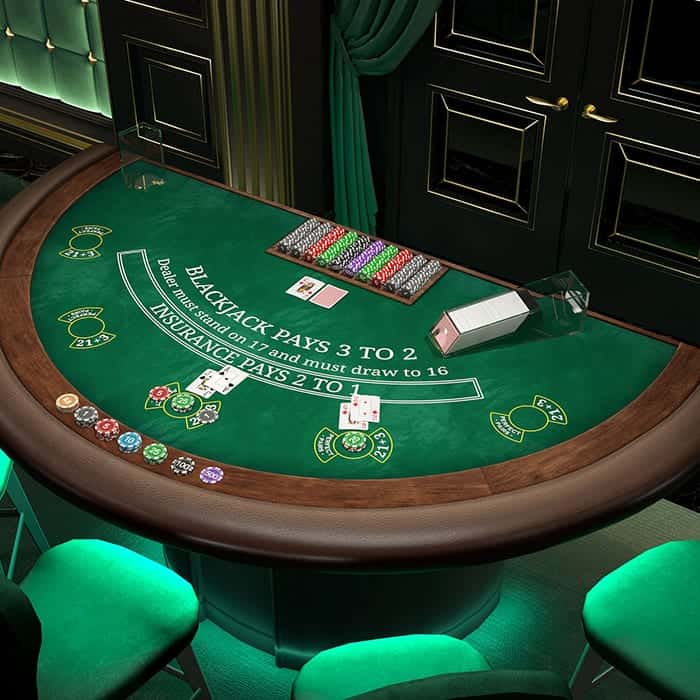 First Person Blackjack
First Person Blackjack's superior 3D animated environment and user interface make the gameplay as close as any RNG game comes to playing Blackjack in a real casino.
All the usual Blackjack bets are here, as well as the popular 'Perfect Pairs' and '21+3′ side bets, and the 'Deal Now' button also allows players of all levels to play with confidence and at any pace.
You have a choice of five hands in each game round – place a bet on one hand or multiple hands. You can even move virtually between different seats when playing several hands.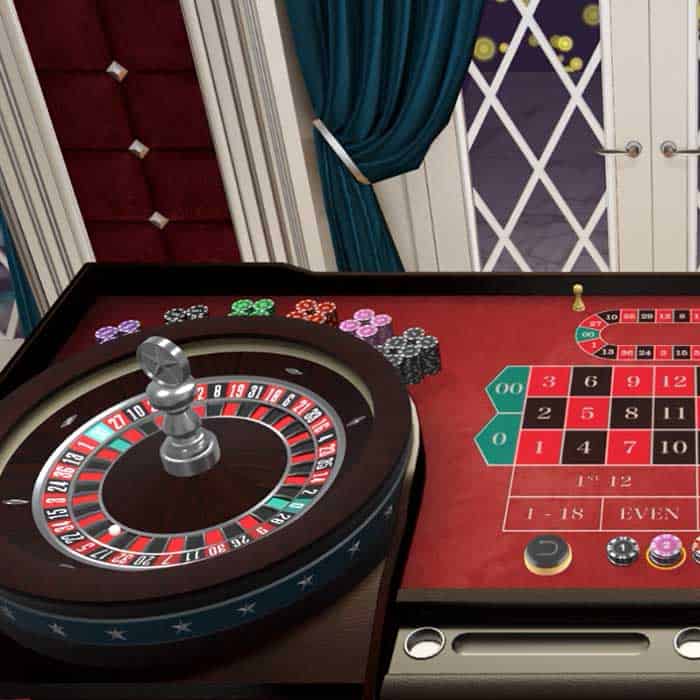 First Person American Roulette
Our First Person American Roulette is a superior animated version of the classic double-zero American Roulette, offering all the usual American Roulette bets.
Watching the ball spin in this beautiful wheel with realistically animated ball spins, it's easy to forget that this is not a live game.
With a true-to-life chip stack at your fingertips that matches your available balance, you'll feel like you're right there at the table in a real Roulette game.
FAQs First Person games
The term 'first person' in gaming was first applied to video games and refers to the visual or graphical perspective of the game. First person games are seen from the viewpoint of the player. In the case of Evolution First Person games you see the game as if you are the player, sat right there at the casino gaming table, or as a contestant in the game show. In first person gaming generally, you could be the driver in a car, the combatant in a battle, the golfer on the course, and so on.
Evolution First Person games are the video game/RNG game equivalents of our world-leading live games and game shows. The First Person game presents the game action using superior 3D animation whereas the live games stream the game action live and in real time from a real casino or game show studio, and with the game action overseen by a real live dealer or show host.
Evolution provides its games and game shows to leading online casinos worldwide. You can go directly to a selection of these casinos from the 'Play for real money' links near the top of every game page on this website.
Yes, you can play Evolution First Person games and game shows on any device and our titles are optimised for all screen sizes. Enjoy the full range of game features on your smartphone or tablet, as well as on your desktop computer or laptop.
In the case of online First Person games from Evolution, most definitely yes. Our games are certified by official gaming boards and regulatory bodies and we only provide our games to licensed and reputable online casinos. There are more than 400 trusted gambling platforms offering Evolution's rich portfolio of online casino games in multiple markets across the world.
Every step of the game (card dealing, wheel spinning, dice rolling etc) that has a bearing on the final game result is determined by RNG (Random Number Generator) software. The RNG ensures that the outcome of each game is fair, as the software chooses numbers or cards completely at random and independently of any previous game action.
With Evolution – a trusted, world-leading leading provider of live and RNG casino games and game shows – and our partner online casinos, you have every assurance of being in safe and secure hands.
We invest significant amounts of money in our Game Integrity and Risk operations to help ensure that our games are safe and secure to play. Our partner online casinos, which include many of the world's best-known brands in online casino and sports betting, make similar investments in the safety and security of players.
Of course, you need to take the same precautions you would for any online accounts, transactions and interactions with regard to logins, passwords, account information and other shared information.