Live Baccarat and Sic Bo
Welcome to the world standard in live casino Baccarat online.
World-leading Live Baccarat
Our extensive online Live Baccarat suite of games delivers a world-leading, Macau-like gaming experience with numerous features such as the Red Envelope bonus and much more.
From our tantalising Peek Baccarat to the Baccarat online live game show entertainment of Lightning Baccarat and Gold Wealth Baccarat to the unique 'dice Baccarat' of Bac Bo and more, there's an amazing choice of game variants on offer. It's the most authentic and thrilling Live Baccarat online available anywhere.
The best Live Baccarat casino ever
New players will love how easy it is to learn to play this classic game and experienced players can stay on top of their game through live betting statistics and interactive roads. Depending on which of our Baccarat live casino games you choose, there are also default and configurable side bets to add extra excitement and betting opportunities.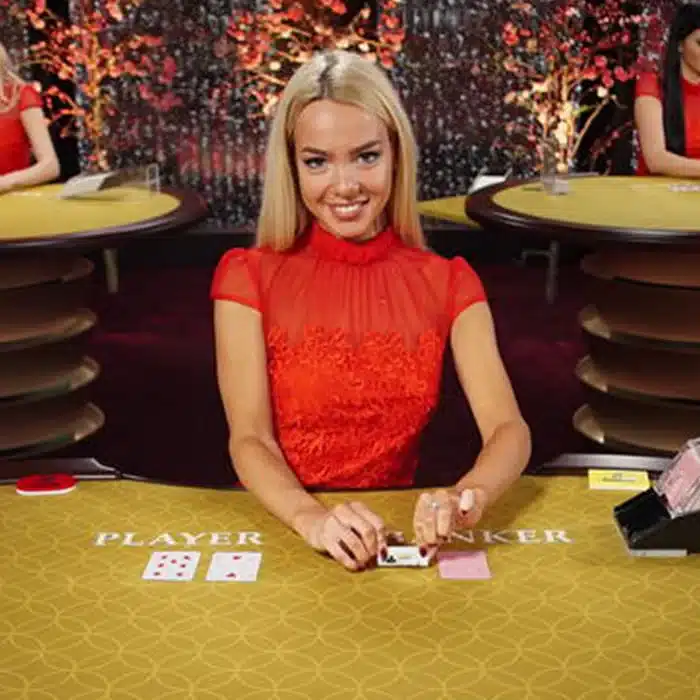 Baccarat
Our Live Baccarat is so authentic it's just like being table-side at a top Asian casino. With cards dealt face down at a bean-shaped table, there's no more authentic way for players to enjoy Asia's most popular casino table game.
Added features include special bets such as Pairs side bets, extra statistics viewable via a wide choice of roads, and the ability for players to view other players' moves. All of this enriches the playing experience creating a truly authentic and dynamic gaming experience for your players.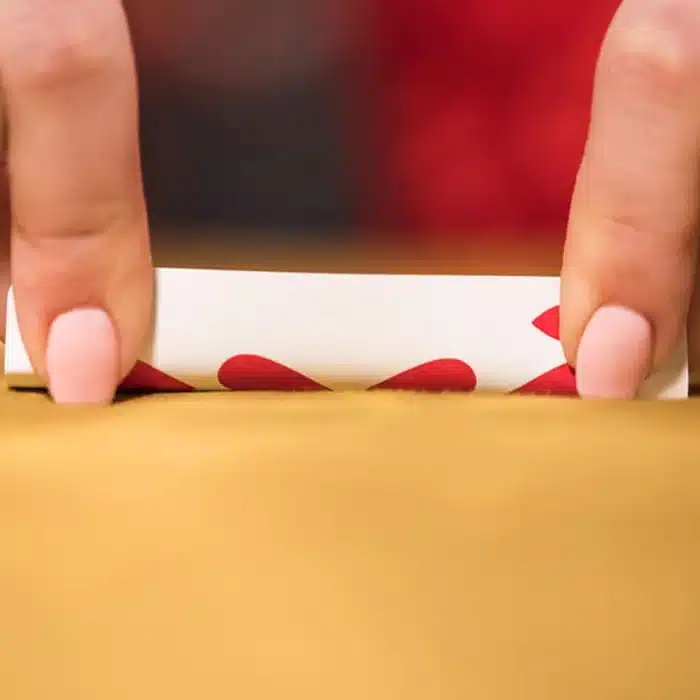 Live Baccarat Squeeze
This is the ultimate multi-camera Live Baccarat for devotees who love the ritual of the squeeze. 15+ cameras capture every subtle nuance of the game, with the vital squeeze itself performed by the dealer captured in a series of tantalising close-ups.
The dealer quickly reveals cards for the hand associated with the lesser total wager and will squeeze cards dealt to the hand associated with the greatest total wager.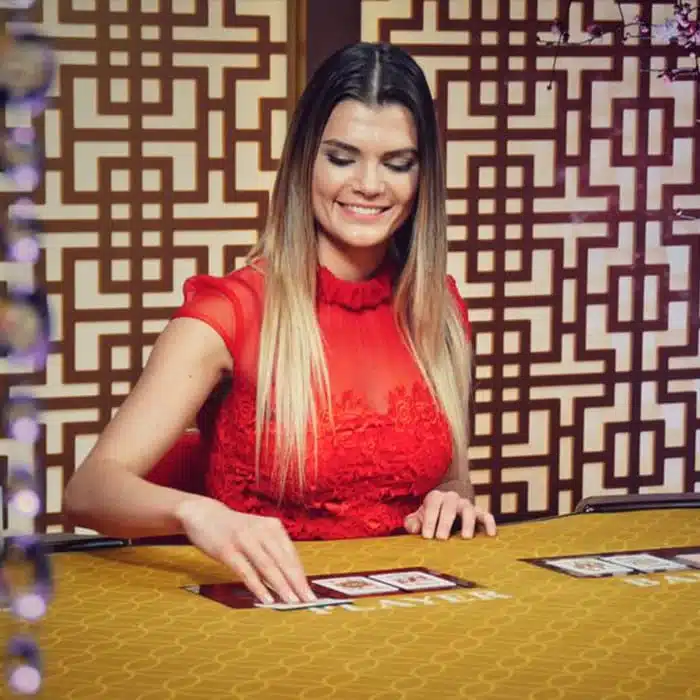 Live Baccarat Control Squeeze
In this variant, players can take control of the squeeze themselves. Cards are dealt face-down onto glass panel inlays in the custom-designed table. Two cameras integrated under the table instantly relay the live stream of the real card faces to the player's screen.
The card faces are obscured by optical filters and an overlay mask built into the game's user interface. Simply click or tap on the corner or any edge of each card to peel back the overlay mask and reveal the card value. It's a truly Macau-like VIP gaming experience that puts the unique thrill of the squeeze at your players' fingertips.
This direct interaction with the cards makes adds extra suspense and there's even the opportunity for new players to practice the squeeze without the need to place a bet.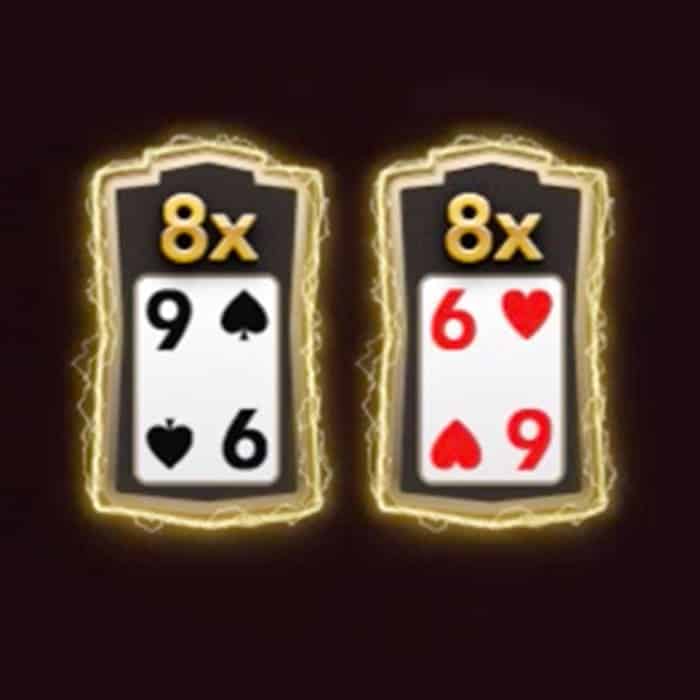 Lightning Baccarat
A unique take on a casino classic, Lightning Baccarat is classic Baccarat super-charged with RNG-based Lightning Card multipliers in every game round.
Just like our multi-award-winning Lightning Roulette, the Lightning Baccarat game is set in a stunning black and gold Art Deco environment and features an electrifying user interface.
In each game round between one and five Lightning Cards are randomly generated from a virtual 52-card deck, with each card having a random payout multiplier applied of 2x, 3x, 4x, 5x or 8x.
A 20% Lightning Fee is added to your total bet.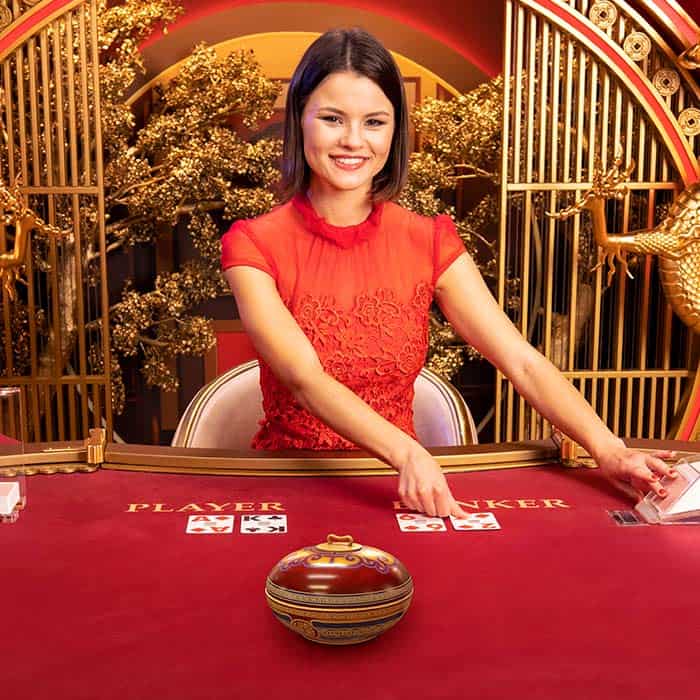 Golden Wealth Baccarat
Live online Baccarat doesn't get any more entertaining than this!
Golden Wealth Baccarat is presented in an elegant setting with a beautiful VIP feel and features an augmented-reality magical pot.
A 20% Golden card fee is taken when you place your bets. Five Golden Cards are included in each game round, and each Golden Card attracts a randomly generated multiplier of 2x, 3x, 5x or 8x. If you win on a hand that has one or more matching Golden Cards, your winnings are multiplied accordingly.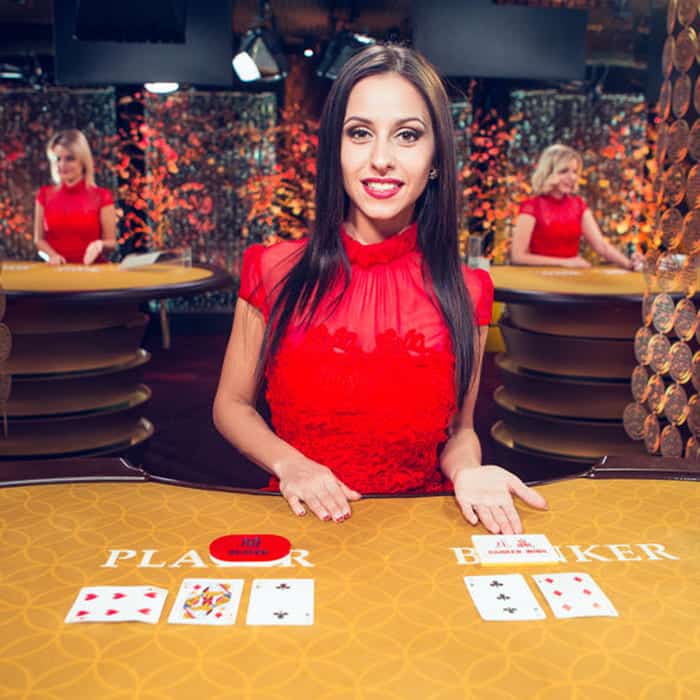 Speed Baccarat
Looking for maximum betting opportunities and excitement in your playing sessions? Then Speed Baccarat is the online Live Baccarat game for you!
As its name makes clear, Speed Baccarat is the faster alternative to our standard Live Baccarat game in all its many variants.
Whereas a standard Baccarat game round typically lasts around 48 seconds, Speed Baccarat really ups the pace. Cards are dealt face-up, results time is kept to a minimum, and each game round is completed in a suspense-packed 27 seconds.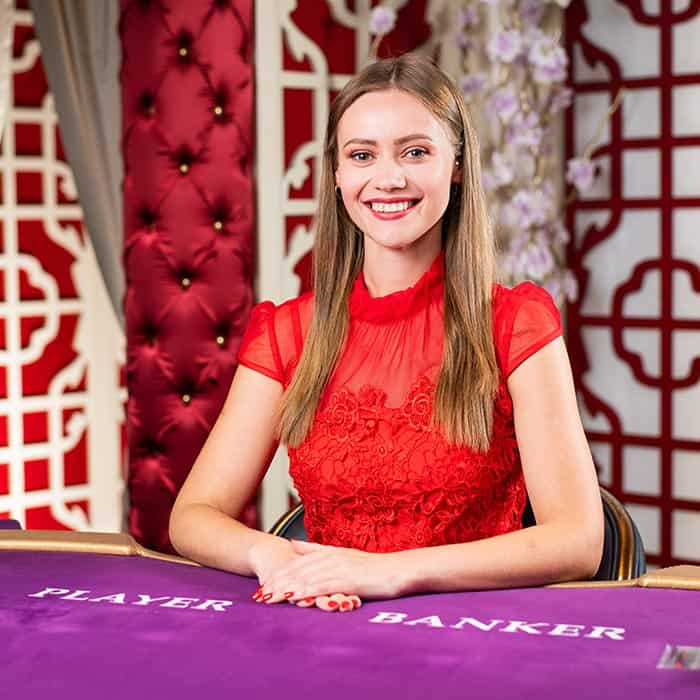 No Commission Baccarat
No Commission Baccarat is exactly that – a live online Baccarat game in which there's no 5% commission to pay on Banker wins.
The exception is when the Banker scores 6, in which case you and other players are paid half your original bet, or 0.5:1.
Adding extra excitement is the Super 6 insurance side bet. If you place this bet and the Banker scores a 6, the payout is 15:1.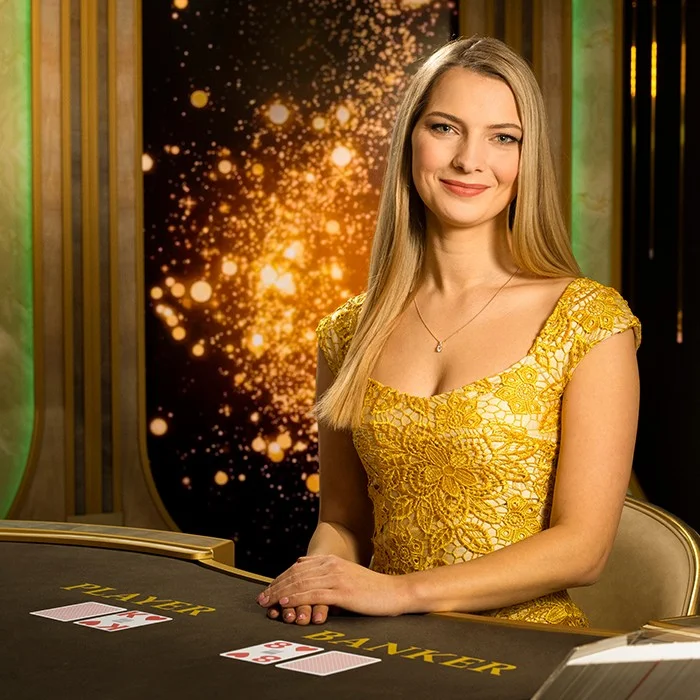 Peek Baccarat
Peek Baccarat is played to standard Baccarat rules but offers the exciting chance to 'peek' at one, two, three or even four cards during gameplay and then have the option of increasing your bet mid-game.
If the card or cards revealed by the 'peek' are beneficial for your hand, you can choose to Double or Triple your bet! This is the first Baccarat ever to give you this chance to adjust your bet after normal betting time has closed.
Peek Baccarat has a 20% fee when placing a bet on either a Player or Banker.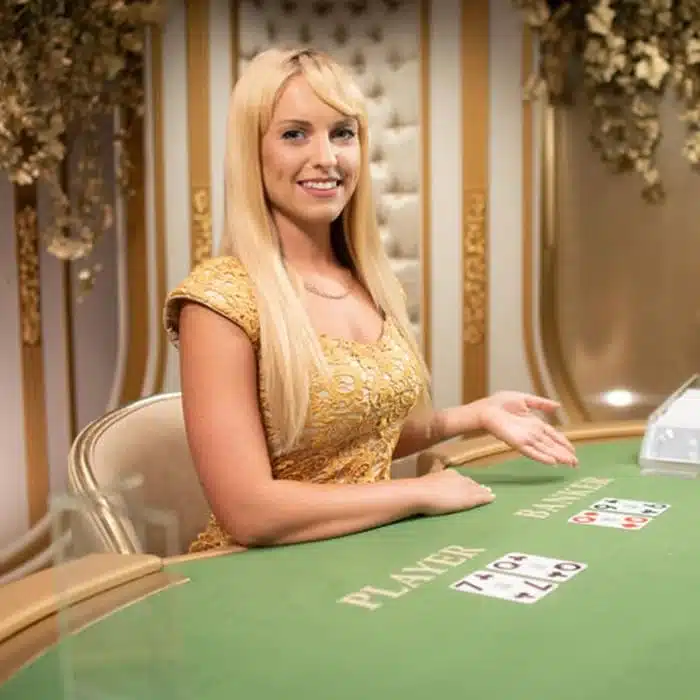 Salon Privé
Offering the ultimate VIP live gaming experience online, our Salon Privé is a super-elegant, top-end VIP environment. Here your most discerning, high-wagering players (subject to minimum bankroll requirements) can enjoy the very best in live gaming with high maximum bets and enhanced control at one-to-one, single-player private tables.
Heightened levels of VIP customer service include a VIP Room Manager present at all times and the ability for the player to control the choice of dealer, the shuffle, and game speed using 'Spin Now' and 'Deal Now' buttons.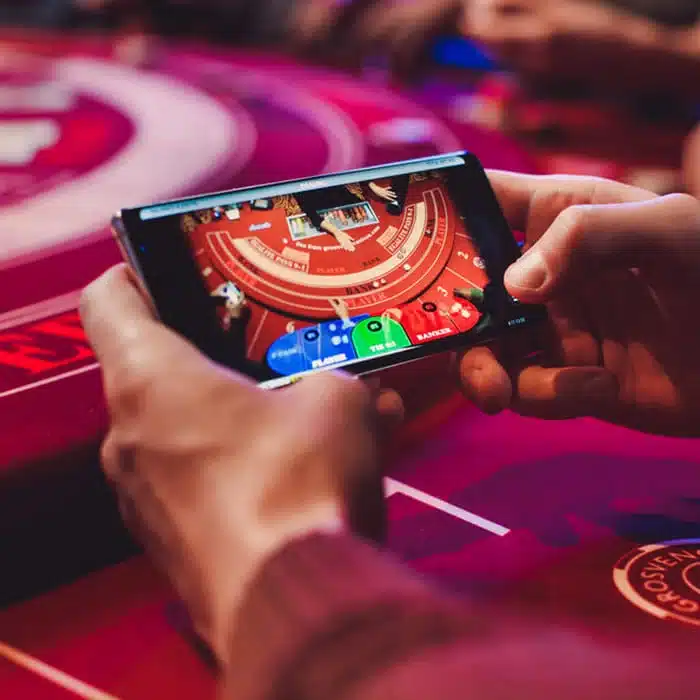 Dual Play Baccarat
Land-based and online convergence doesn't get any more exciting than this. On-premise seated players and a virtually unlimited number of additional online players from anywhere in the world can then play the same games at the same table. You are transported straight onto the gaming floor of some of the world's most iconic casinos, where you can play alongside the on-premise players in the fastest and slickest Dual Play Baccarat solution available.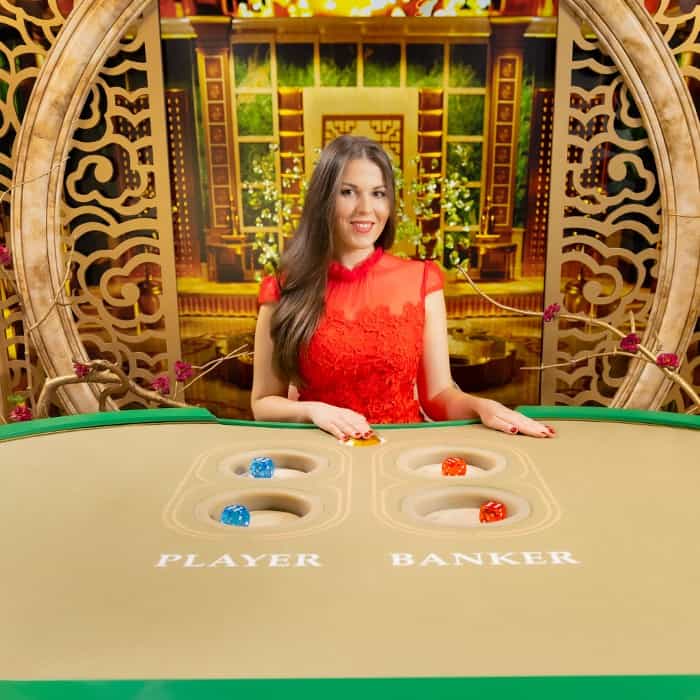 Bac Bo
Bac Bo is our unique and elegant 'Dice-Baccarat' game in which the highest total wins and there is always the chance of a 'come from behind' win.
Developed for players looking for endless excitement, Bac Bo is a unique, all-new dice game with many similarities to Baccarat and a great Tie bet that can pay up to 88:1!
Instead of using cards, in Bac Bo both the Player's and Banker's score is made up of the sum of two dice, automatically shaken in four individual shakers, two for each hand. Banker and Player both roll their pair of dice, and the resulting two numbers are added together. The highest two-dice total wins.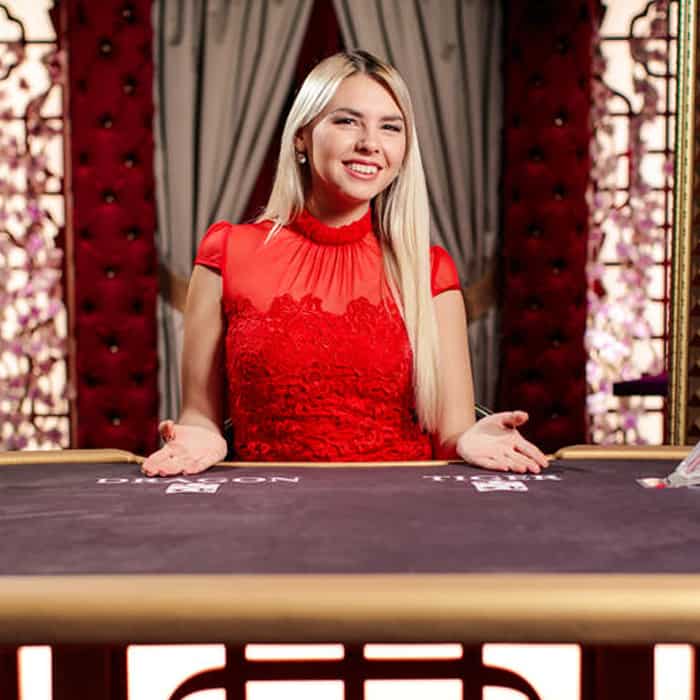 Dragon Tiger
Often described as a two-card version of Baccarat, its popularity is growing worldwide.
It's a simple game that many Baccarat enthusiasts love. Just two competing cards are dealt – the Dragon and the Tiger – and you simply bet on which card will be highest or whether the deal will result in a tie.
Two side bets are available: the Tie bet, irrespective of suit, pays 11:1, and the Suited Tie bet offers a 50:1 payout.
Enriching the gameplay are comprehensive statistics and Baccarat-like roads to help you predict the outcome of future rounds.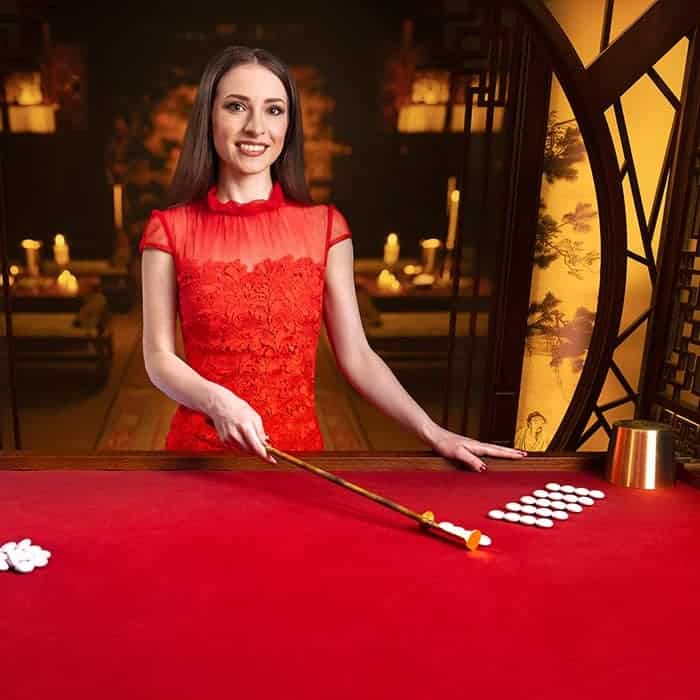 Fan Tan
Fan Tan is not a Baccarat game as such, but the Asian heritage and feel of this classic bead game of chance make it a big favourite with many Baccarat fans.
Based on the orderly sorting of lines of beads, this is a stunning and beautiful game that's easy to understand and play. But beyond the simplicity, there's a rich array of additional bets and live betting statistics that make it extra exciting and fascinating.
Just as Fan Tan players have done for centuries, you are betting on the number of beads that will remain in the final line of beads at the end of each game round. Will it be 1, 2, 3 or 4 beads?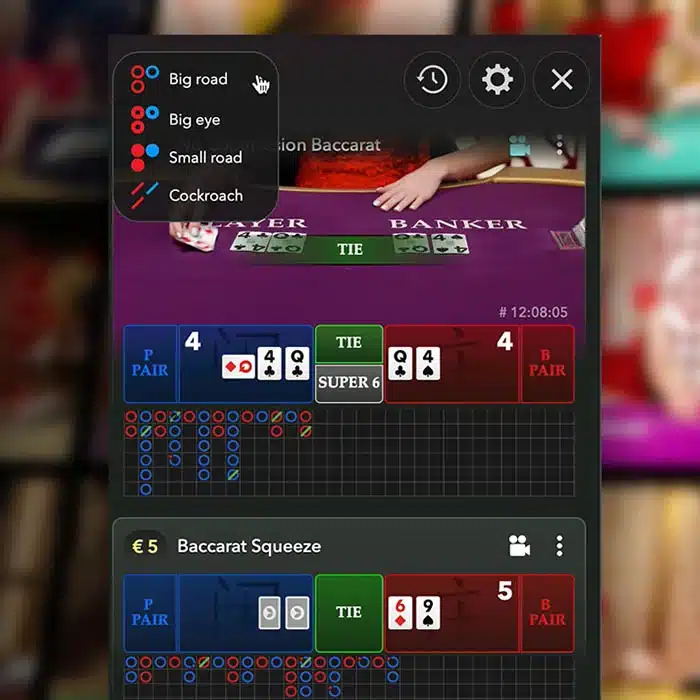 Baccarat Multiplay
Baccarat Multiplay is our simple user interface tool that allows you to place bets at all our Live Baccarat tables in one go, without joining each table separately.
All our Baccarat tables will be displayed with a video, a small version of the betting grid and your choice of road.
Baccarat Multiplay makes it easy to find the table with the longest streak. You can even create your own streak pattern. With a click of a button, all the tables can be sorted according to the longest streak for your chosen road.
Baccarat features and side bets
What makes Evolution's Live Baccarat games so special? Beyond the enjoyment of authentic casino gaming online, we've included features that Baccarat players love and which make the game even more fun to play! Here are just a few.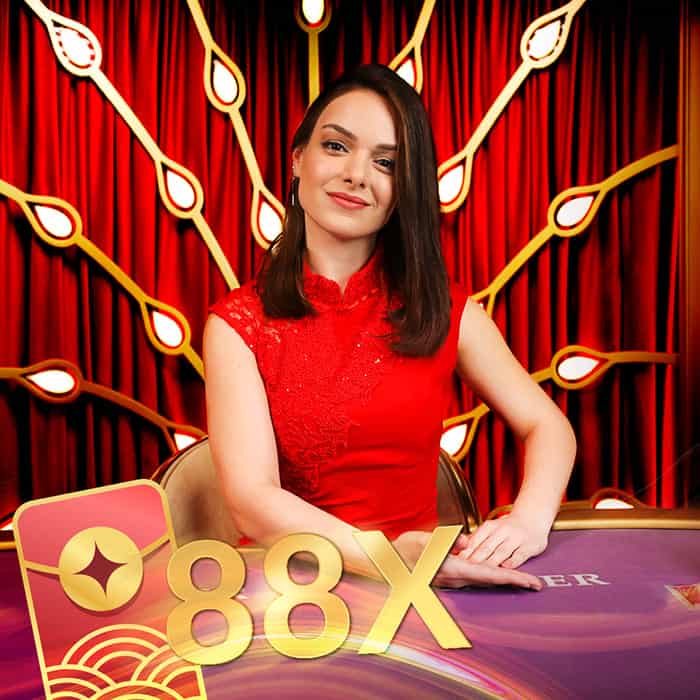 Red Envelope
Red Envelope is an unexpected bonus that may sometimes be generated on either the Tie, Banker Pair or Player Pair bet spots by increasing the payout up to 88x.
One, two or three Red Envelopes can be generated in the same game round, and they can all have different increased payout values.
Each time the Red Envelope happens, an animation will be visible on the relevant bet spot, showing a Red Envelope together with a randomly generated increased payout.
If your bet is placed on a bet spot with a Red Envelope, and if you won on that bet, you will receive a higher payout.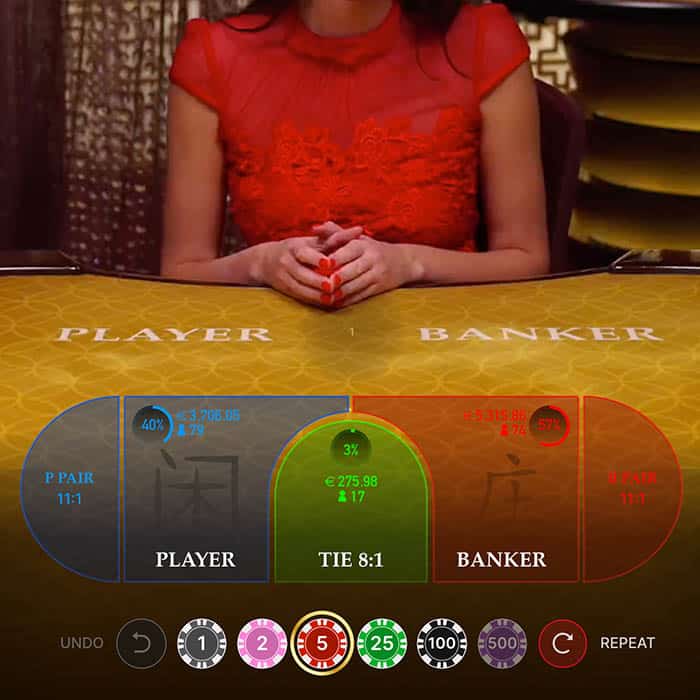 Side bets
The Pairs Side Bets are the default side bets providing two additional betting options: Player Pair and Banker Pair. These extra side bets allow you to bet on either the Player's or the Banker's first two cards being a pair. The payout for either bet is 11 to 1.
Several further optional side bets are also available.
Player Bonus, Banker Bonus, Either Pair and Perfect Pairs™ side bets can all be enabled in the game settings. These additional side bets, offering odds of up to 200 to 1 (for Perfect Pair, Two Pairs), add extra layers of interest and excitement as you become more familiar with the game.
In No Commission Baccarat, the Super 6 insurance side bet adds extra excitement to the standard game. If you place this bet and the Banker scores a 6, the payout is 15:1.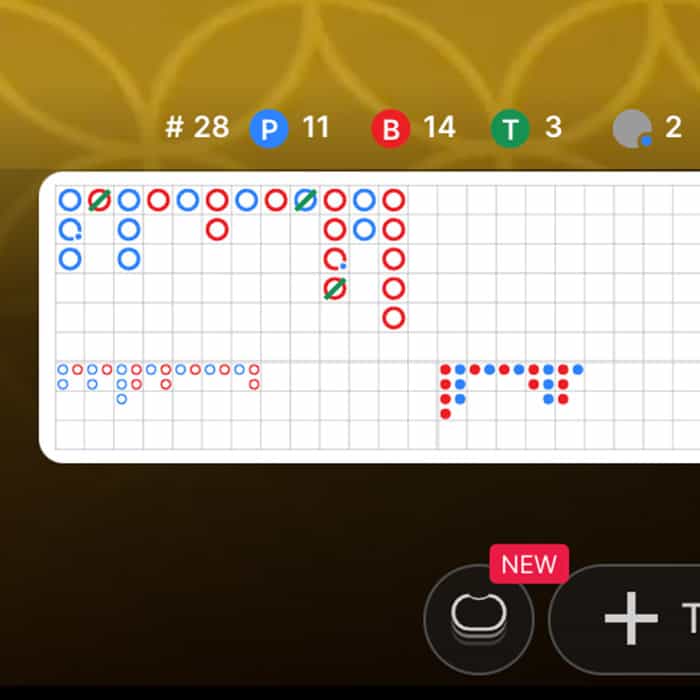 Choice of Roads
The Bead Road and Big Road display the results of each past round, while the Big Eye Road, Small Road and Cockroach Road display patterns derived from the Big Road.
You can zoom in on the Big Road, Big Eye Road, Small Road and Cockroach Road simply by clicking/tapping on them.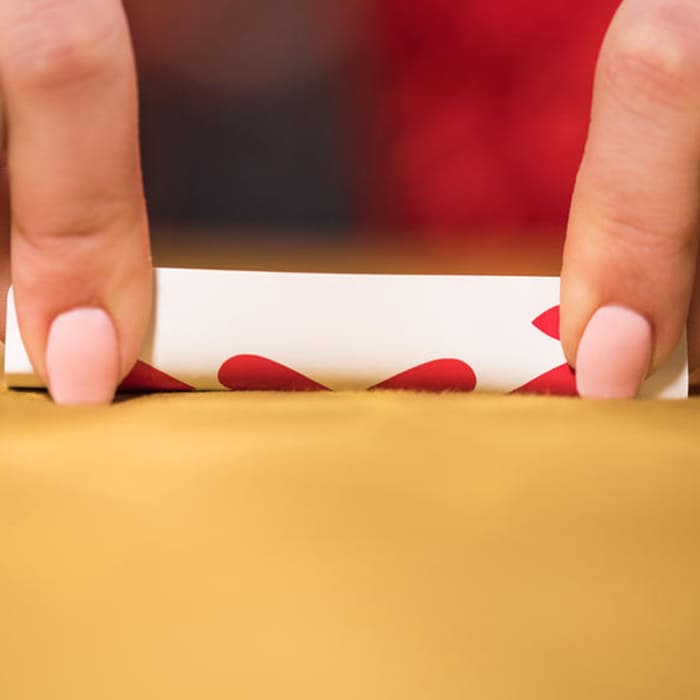 Understanding Baccarat bets and hands
Once you start playing Baccarat or even watch a live game in progress, you will soon see how easy Baccarat is to play.
Understanding Baccarat hands and how they work should take no time at all, and the same goes for Baccarat's Third Card Rule. Each Baccarat game page on this Evolution website includes a comprehensive 'How to play' section that takes just a couple of minutes to read.
Then, when you choose to play any of our Live Baccarat games, you'll find a detailed Help section available in the user interface.