Live Casino Games
Experience a genuine casino atmosphere with real dealers from the comfort of your home—or on the go—with our live casino games.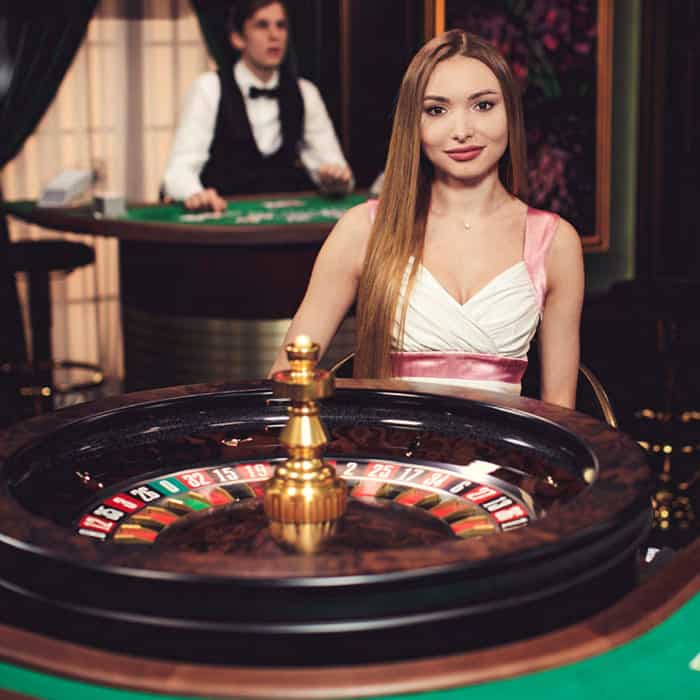 World-class live dealer casino
Want the lowdown on live casino? Looking for the best live casino games to play? You're in the right place!
At Evolution we're proud of our reputation as the world leader in live casino – and we're dedicated to ensuring that players can enjoy secure and responsible gaming.
Explore the amazing choice of live games available to you, here on this Evolution website.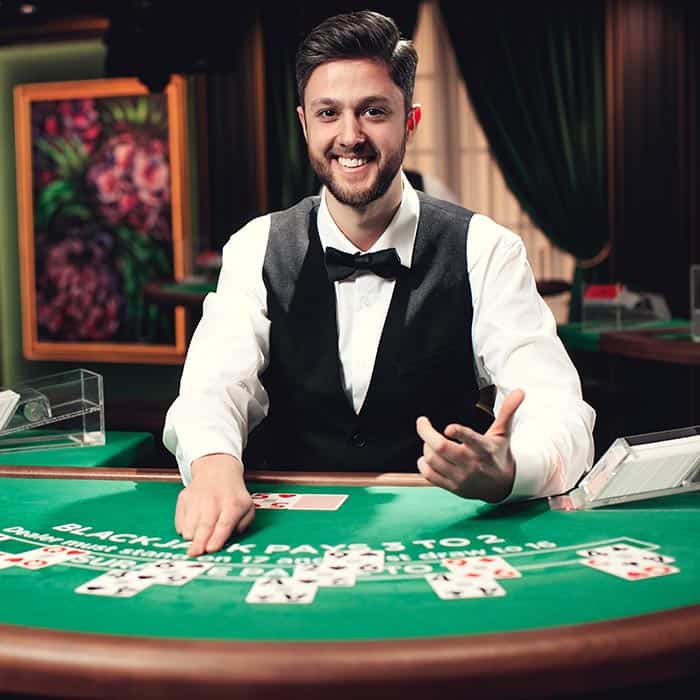 Take your choice – from casino classics to new twists
We have so many exciting games for you to choose from. There are numerous classic casino games, such as Roulette, Blackjack, Baccarat, Poker and Craps. But there are also innovative twists to the classic games too, such as Lightning Roulette, Golden Wealth Baccarat and Infinite Blackjack. Then we have a great selection of live game shows, such as Crazy Time, Funky Time and Mega Balls, to choose from. All our game shows are hosted by enthusiastic game hosts and offer multipliers and often bonus rounds.
You also get the widest choice of tables and bet limits, so you can start at a level where you feel comfortable. If you're a beginner, you can learn quickly just by watching and from the included Help files and game statistics. And if you're a seasoned casino player, there are tables for VIPs and high rollers.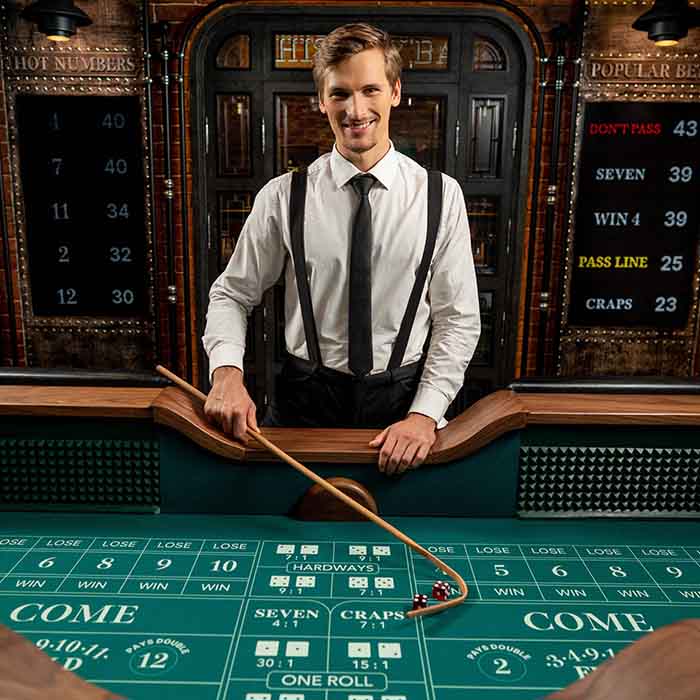 What is live casino?
Thanks to the wonders of the internet, live casino enables you to play online on your phone or computer virtually anywhere or any time you like.
Although online, live casinos are just like real casinos and your bets are taken by a live dealer. You simply visit the live casino on our device and you're right there at the table – with the live dealer dealing you cards, spinning the wheel, or rolling the dice!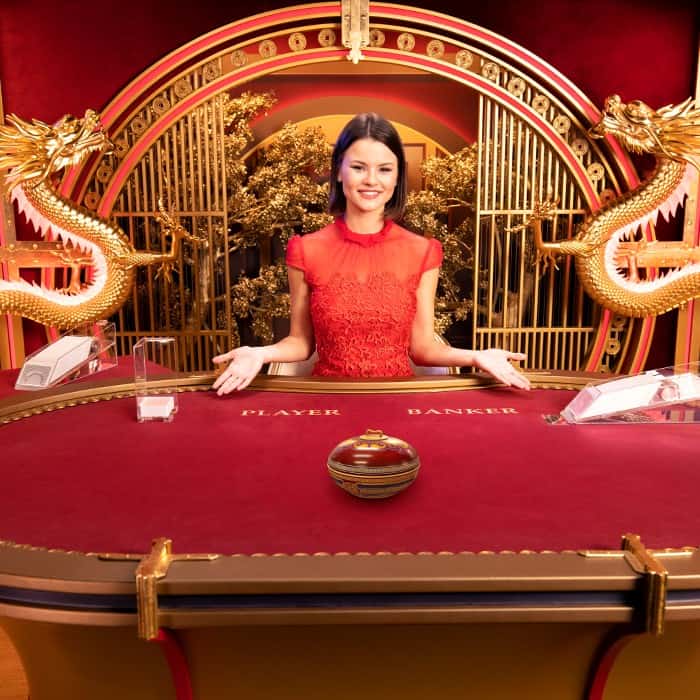 How does live casino work?
Evolution live casino games are broadcast from our state-of-the-art live casino studios worldwide. These studios are like advanced TV/film studios, except that they broadcast live casino games and game shows in real time, often 24 hours a day.*
The studios feature stunning interior design and décor, atmospheric lightning, cutting-edge multi-camera, audio and IT technology, and much more.
On the player side, you simply use your phone or computer to connect to the live-streamed games. The software that powers our live games allows you to place your bets, make decisions in the game, and chat with the dealer or with fellow players – all via an easy user interface that's part of the live game on your screen.
*Hours when games are available to play are subject to local gaming regulations in your country and can also depend on which online casino you use.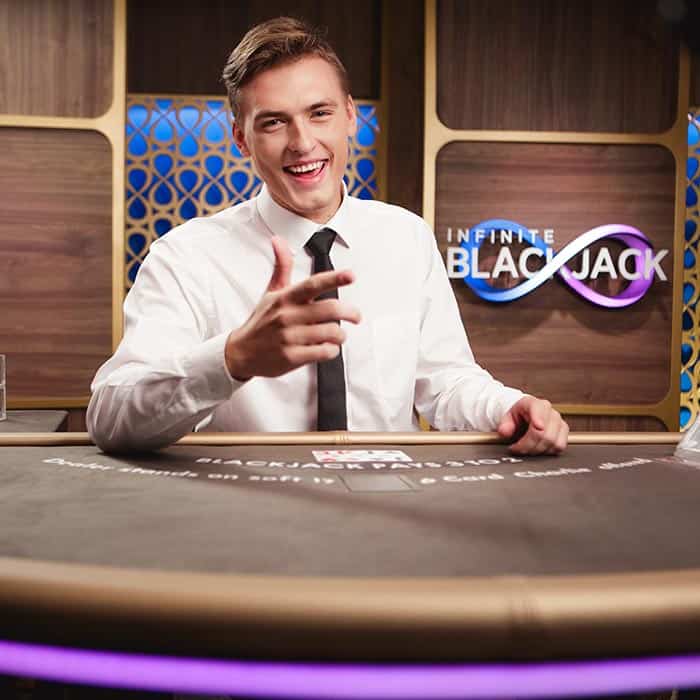 Professional live dealers
You'll often see live casino referred to as online live dealer casino because the games are served by a real live dealer (or live croupier), just like in a land-based casino.
Evolution games set the standard in live casino – with plush casino studios, high quality video and intuitive on-screen user interfaces.
Our highly trained professional dealers are friendly and knowledgeable, so they'll help you enjoy your live casino experience to the full.
With Evolution, the whole experience is as real as it gets – from the games themselves to the look and the ambience of the casino, to placing bets, to understanding each stage of the game, to interacting with our live dealers and other players.
FAQs Evolution live casino games
There's a fine distinguishing line that nowadays is somewhat blurred. Traditionally, an online casino offered non-live video-style casino games and slots (often referred to as RNG games). Today, an online casino is most likely to offer both live casino games (live games with real dealers) and non-live games.
Live casino games are live and played in real time, so you experience edge-of-the-seat excitement as the action unfolds, overseen by an experienced real live professional dealer.
The dealer accepts your chips, deals the cards, spins the wheel and so forth, and you can interact with him or her throughout the game. All of the dramatic game action is live-streamed in HD video to your phone, tablet or computer.
Live casino is the closest you can get to the thrill of visiting and playing at a so-called 'bricks and mortar' casino, but without having to move away from your sofa or dress up smart! And, of course, you can play live casino games on the move and when out and about – in a bar or coffee shop, on the train, at the airport, or virtually anywhere.
For many people, live casino is very attractive for lots of reasons – the games are played in real time, and they are games of chance settled in real time by real deals, real wheel spins or real dice throws or shakes. Also, there are real live dealers at the table and you are playing alongside other real players!
In non-live or RNG games, as the letters RNG indicate, the outcome of the game is determined by a Random Number Generator (RNG), which is mathematical software that generates random outcomes (dealt cards, wheel spins etc) in line with the rules of the particular game. RNG games (particularly Evolution First Person RNG games) can also be fun to play, but they are not live or 'real' in the way that live casino games are.
Having said that, many online gamers absolutely love both live casino games and online slots and RNG games, and mix them up to suit their mood!
No, the dealers cannot see or hear you or your fellow players. However, you are obviously able to see the gaming table and see and hear the dealer. You also interact with the user interface which allows you to place bets and see other information related to the game and your account balance.
There is one exception to the above. A new video-enabled Blackjack game has been developed within Evolution Group. It allows you to see and hear your fellow players in the game and for them to see and hear you. The new game may well appear on this website in the future, but it will be made clear to you before you join the game that you have to enable video and audio on your device to play, and what that means.
Yes, Evolution live casino games let you talk to other players and the dealer in real time via the Chat messaging system that's part of each game's user interface . The dealer can see the messages and respond by speaking, while the other players in the game can only respond via the Chat system.
The Chat is monitored, and everyone is expected to behave kindly and politely. Players whose behaviour is rude or inappropriate will be warned and if they continue to abuse the Chat system they will have their gaming session closed.
Very often, yes. It's quite common that welcome bonuses are made available when you sign up to create a new account and deposit funds with an online casino. Such bonuses may not always be on offer, but if you click any of the 'Play for real money' links on this Evolution website, you will need to open an account and deposit some money with that online casino to start playing for real, unless you already have an account with them.
If you have a phone, tablet or computer with an internet connection, you should find playing live casino games is very easy. You can learn quickly by just watching the live games in progress and all games include Help screens. You'll also find a 'How to play' section on every live casino games page on this Evolution website.
Generally, yes – you can place smaller minimum bets on most games and tables when playing live casino games online compared to playing in land-based casinos.
However, Evolution also offers higher-stakes live casino tables and even VIP and Salon Privé areas for 'high rollers'. It's probably best not to play at those tables unless you are an experienced and accomplished player who feels comfortable with the higher minimum and maximum bet limits at those tables.
Evolution's dealers are all professional croupiers. In fact, many of them have worked in land-based casinos prior to being a dealer in our live casino studios.
When any new dealer joins us they undergo extensive online live dealer casino training in the Evolution Academy. That training covers their knowledge of the games, TV-style presentation skills, their ability to run the games efficiently at the online table, while also being able to communicate clearly with remote players, remain calm and in control, and, whenever appropriate, to share a light-hearted moment with players. Being able to multi-task is a key part of the skillset!
Yes, the Evolution Multi-Game Play feature allows a player to play and follow up to four live games simultaneously on the same screen. For players who like to place a number of bets on different tables at the same time, it's a big benefit as this is something that would be difficult to do in a land-based casino!
If you multi-play at tables with limited seats (such as our 7-seat Blackjack tables), just be aware that other players can get frustrated with players taking a seat but not paying full attention to the game. It can slow down the pace of the game and fellow players are likely to get impatient.
With Evolution – a trusted, world-leading leading provider of live casino games and game shows – and our partner online casinos, you have every assurance of being in safe and secure hands.
We invest significant amounts of money in our Game Integrity and Risk operations to help ensure that our games are safe and secure to play. Our partner online casinos, which include many of the world's best-known brands in online casino and sports betting, make similar investments in the safety and security of players.
Of course, you need to take the same precautions you would for any online accounts, transactions and interactions with regard to logins, passwords, account information and other shared information.
Evolution provides its games to leading online casinos worldwide. You can go directly to a selection of these casinos from the 'Play for real money' links near the top of every game page on this website.
In the case of Evolution games, most definitely yes. Our games are certified by official gaming boards and regulatory bodies and we only provide our games to licensed and reputable online casinos. There are more than 700 trusted gambling platforms offering Evolution's rich portfolio of online casino games in multiple markets across the world.
Yes, you can play Evolution live casino games on any device and our titles are optimised for all screen sizes. Enjoy the full range of game features on your smartphone or tablet, as well as on your desktop computer or laptop.
Absolutely not. Our games are also suitable for beginners and all include clear Help files to aid your understanding of the game. The intuitive user interface is also very easy to use and provides in-game tips. Our Live Craps game even includes an 'Easy' mode for new players.